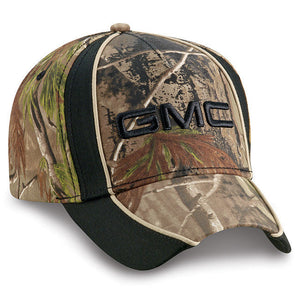 GMC Real-tree HAT BAND NEW! FAST SHIPPING.
Structured twill Realtree AP camouflage can be worn in the field or as casual wear. Get a cap that celebrates both a sense of outdoorsmanship and a connection with the GMC brand. Black panel inserts for added style. Velcro closure. Imported. 
*Registered trademark of Jordan Outdoor Enterprises, LTD.
BD